Family Day / Open House
August 29, 2015
Meet Our Wolf Pup "Sitka"!
HELP! New Tiger Enclosure Needed for Khan!
Click below for more details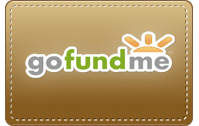 "Shere Khan"
BRWR Thanks Our Summer Interns!
Dan Pisciotti, from Orland Park, is a senior at Iowa State University. His major is Animal Science and his goal is to become a veterinarian. His hobbies are art and motorcycles. His favorite animals at the ranch are Charlie the cougar and Rodman the raccoon.
Rylee Senesac, from New Lenox, is a senior at University of Illinois. Her major is Animal Science and her goal is to work in wildlife conservation. She enjoys hiking and hanging out with friends and family. Her favorite Big Run animals are Rodman the raccoon and Elle the arctic wolf.
We are in need of items for the animals.
Please check out our Wish List page.
Come Tweet with Us!
Look For Big Run Wolf Ranch on Facebook!